we are emerging-u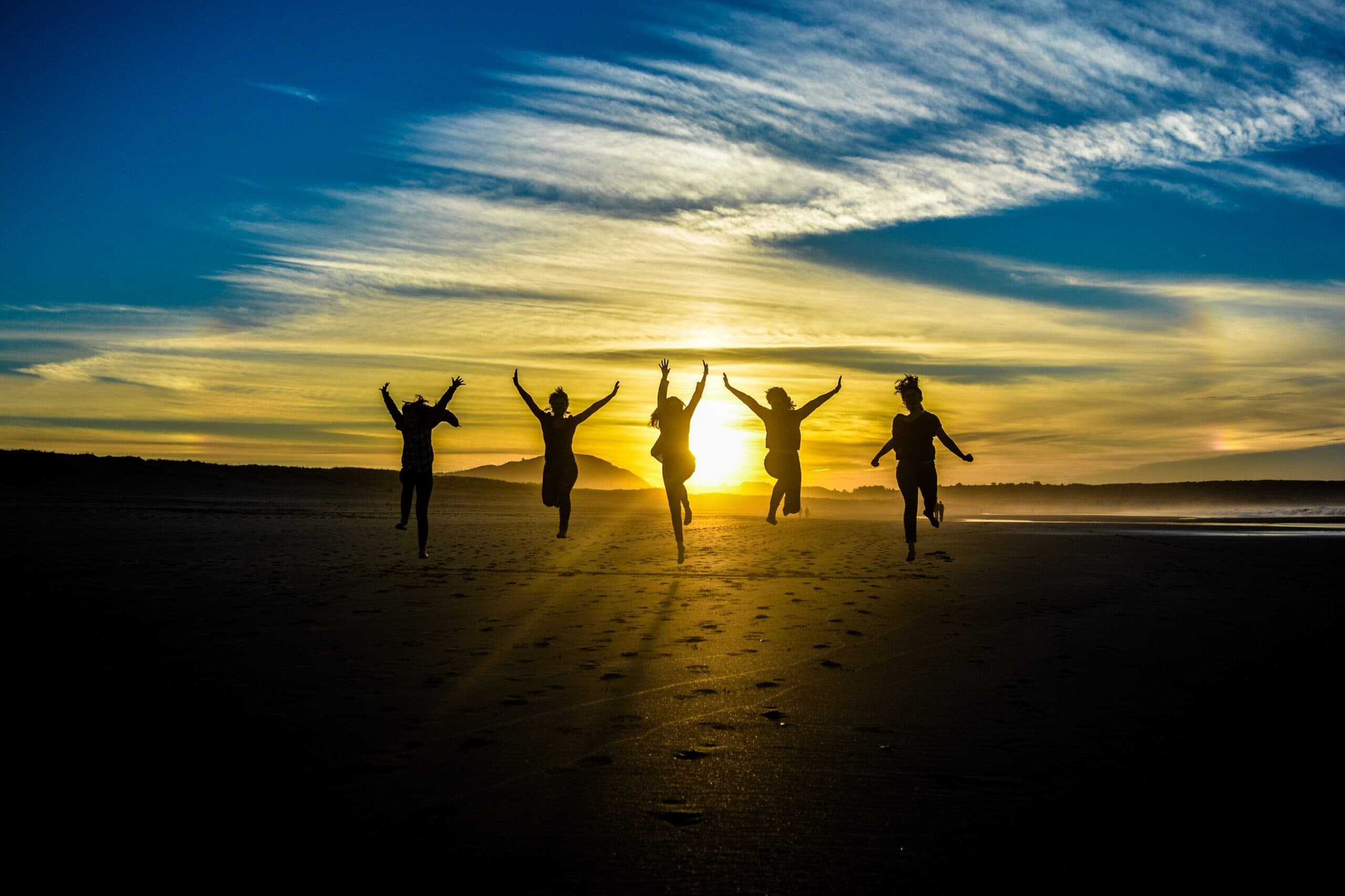 We activate meaningful human 2 human experiences, creating the conditions for inspirational leadership, high performing cultures, employee and customer loyalty to flourish.
AIMEE SHORTMAN
Managing Director
As a proven leader with great integrity and an innate empathetic, caring nature, Aimee is the heart of emerging-u.
Growing up, Aimee's father was an Olympic coach and she has always been passionate about the performance of others and curious about the conditions in which excellence can flourish.
In 2011 Aimee was diagnosed with bowel cancer and it was her journey living with the disease that shaped her professional purpose; to use the energy of human connection to inspire individuals, unite teams and shape better futures.
She approaches all her relationships with ambition and relentless energy which she utilises to drive the business forward.
MD, coach, mother of three, long-distance runner and award-winning bar owner, Aimee also birthed our cause 'To emotionally connect the world'.
Rebecca Green
Brand Director
Rebecca is the brain of emerging-u. Why? Not because she's the smartest, (she is really smart), but because of her rational, considered, specific and diligent approach to our clients' needs.  This is why she is our Brand Director.
Her calm and powerful authenticity helps our clients to explore and recognise their current reality and the gap between it, and their aspirations.
Driven by the truth revealed through evidence Rebecca's brilliance is her ability to digest data, communicate what it means clearly, identify critical areas and work together with our clients to explore options for change.
She has spent 15yrs influencing change in organisations across the globe, building strong long-lasting relationships with those she touches.
It's amazing how calm and collected she always is considering she is a mother of two very young boys, manages an extensive client list and is often the 'go to' for help and advice.
Laura Tytherleigh
Head of Design
Laura is our Head of Design. Highly experienced in working with global brands across multiple sectors and developing content for all levels of teams, Laura personifies our 'see feel change' approach.
Her intuative ability to listen more deeply through the diagnostic and design consultancy phases quickly builds trusted partnerships with all stakeholders. This combined with her experience and creativity means that her design solutions have impact, strike a chord, and critically, will propel participants into their futures with confidence.
Laura works closely with the team to turn the needs of our clients into reality, overseeing the design elements of our programmes to ensure all our content is stress tested, hits the brief and lifts off the page.
Whether wearing a script-writer, director, or great-listener hat, Laura is passionate about collaboration, always asking the killer questions that spark better conversations and team performance.
Fleur is one of our Associates and supports the delivery of several of our programmes bringing her passion for wellbeing, reflection and yoga to our programmes.
Her energy and passion is infectious along with her complete positivity and focus on human wellbeing. Fleur also has her own podcast series on wellbeing and mindfulness.
Classically trained actor, certified coach, creative director, business owner, presenter, facilitator, father of two, husband, deep thinker, intuitive activator, endurance athlete and serial hugger, Dan supports in the delivery of many of our products.
After spending the first part of his career exploring the Human Condition through acting Dan has spent the second part helping global leaders and teams harness the power of their true selves. Sounds quite conceptual, but Dan's gift is being able to take theory and concepts and re-imagine them in ways anyone can access and utilise.
Darren Wingham
Head of Production
Darren is on our Head of Production and works on the creative side across all of our business. He manages the production of our digital content, plus our website, promo & marketing videos and keeps us all topped up with his infectious energy.
He is also a core part of delivering our virtual streaming events through our studio-u platform.
Darren is also the voice you will often hear on our videos given his history working in radio across the UK!
Laurence Davies
Head of Creative
Laurence is our Head of Creative and is responsible for designing and producing all of the materials we produce and supporting all parts of the business in ensuring the essence and language is on brand.
He also oversees our social media team.
He is obsessed with food and loves to travel and taste different cuisines.
Ben Sammon
Multimedia Producer
Ben is the Multimedia Producer at emerging-u with his focus being on creating fun, engaging and interactive online content that reflects the nature of our brand.
He has the responsibility of turning our scripts into something that looks fantastic on various media platforms and specialises in creating animated content.
Ben is also in his own band and loves making super creative objects!
Michelle Boardman
Head of Online Learning
Michelle is our Head of Online Learning. She works internally with the team when designing classroom/virtual sessions on how we digitise the product.
She also works with our clients to translate their learning needs into digital wonderment!
Michelle is LEGO obsessed and any chance to get some, takes it!
Connect.
Join the conversation.